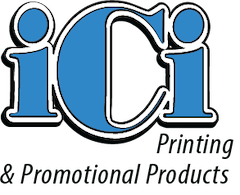 About iCI Printing
iCi Printing is a locally owned business in Charlotte, N.C., operated by two brothers, Don and Rick Lloyd. Don and Rick followed the path of their grandfather C.W. Hill Printing. Don and Rick saw the need to carry on the tradition of what their grandfather started.
For over 30 years, iCi Printing has developed many business and personal relationships; many of these relationships are as strong today as they have ever been.
iCi thrives on treating people and businesses fair with a good product. Over the many years of operation, iCi has shared its passion with customers and employees. Now it is time for you to start your relationship with iCi Printing and all its employees.
Many thanks for visiting our website!
Don and Rick Lloyd
I woke up early one morning and realized I needed specialized documents printed in a hurry. I called and Rick answered the phone promptly and told me he could help me out. I travelled to their store, which is located conveniently, and Rick greeted me with my documents printed. Rick was extremely helpful and knowledgable about the product. This was only my second day in Charlotte and he was extremely welcoming and accommodating. Any of my future business will be brought here and I encourage you to do the same!